Stepping into the Unknown.
Our 2018 Presenters
Main Week
Will Yum Van Vechten & Desiree Banzhaf ♥ Four Modes of One-Way Touch
1st Friday morning
The Four Modes of One-Way Touch: Who's Doing What to Whom and Why
Join us for an exploration of one-way touch. Who is giving a gift and who is receiving? Who is active and who is passive? What's the intention behind the touch? Why does it matter? How can this increase variety and passion? Why practice all the modes?
Desiree and Yum began a daily sensual/sexual practice in 2010 using these concepts, and we'd like to share with you how this investigation has facilitated our thriving physical relationship after ten years together. It has been a major factor in transitioning from New Relationship Energy to Long-Term Sexual Success! We'll share our experience and learnings we've gleaned from the practice.
You will share hand and arm touch with one partner while fully clothed in this introduction.
Will Yum Van Vechten
For over 20 years, Yum has been studying and practicing Relationships, Human Sexuality, and Tantra. As a teacher, mentor, coach, and workshop leader, he's worked with many individuals, couples, and groups. He is excited to attend Summer Camp West for the 13th time this year.
Desiree Banzhaf
Desiree is a Relationship and Sexuality Coach who is enthusiastic about helping people enjoy their lives more fully. She is passionate about learning from the body's wisdom, and delights in transparency, communication, community, and nature. Trained extensively in Non-violent Communication she believes that compassion is the best approach to positive change. She has earned a Certificate in Sexological Bodywork from the Institute for Advanced Study of Human Sexuality in San Francisco.
---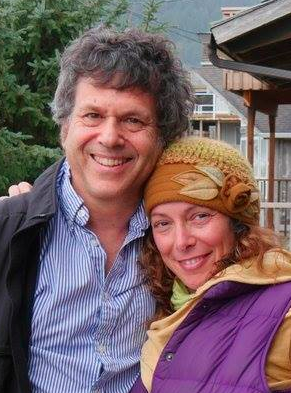 Gary Reiss & Amy Palatnick ♥ Process Work
1st Sunday afternoon Monday Morning & evening Tuesday morning
Developing Deep Trust through Process Work
In this workshop, we'll use a combination of inner and outer relationship work to help us develop and maintain trust. Inner work supports us in letting go of old patterns and moving through stuck places so that we can be present to open to trust. Outer relationship work helps us determine our level of trust and build strong, trusting connections.

We'll touch on the following important trust related work:
Signal and double signal work
Roles, ghost roles, and relationships
Rank and power
Developing the energetic unity to be fully present
Trust building through combining movement awareness and touch
Cracking out of stuck old relationship patterns
Gary Reiss
Dr. Gary Reiss holds an LCSW, PhD., and is a certified trainer in Process-oriented Psychology. Gary has a private practice in Eugene and Portland, Oregon, and teaches Process oriented Psychology worldwide. He is a senior faculty member at the Process Work Institute, and brings 35 plus years experience to his work. His specialties include family therapy, sex therapy, working with coma patients, Worldwork in hot spots in the world, organizational development, and integrating Process work with different spiritual traditions. He has published 10 books including "The Dance of Sex"; "Dreaming Money"; and "Families that Dream Together". His new book that came out in 2015 is "Love, Power, and Wisdom."
Amy Palatnick
Amy Palatnick is a Processwork therapist, teacher, coach and facilitator specializing in personal mythology, sexuality and self-love. She has been a professional potter for 25 years and is also a writer and a black belt Nia instructor. This will be Amy's third year presenting at NCNW Summer Camp West.
---
Sarah Taub; Love Ceremony: Embrace the Divine
1st Sunday evening
Temple Opening with Love Ceremony: Embrace the Divine
Sarah invites you into a series of partnered and group interactions to celebrate the divine in you and in your fellow participants. Beginning with ritually honoring one another, we will open up to emotional and physical intimacy. This love ceremony will focus on connecting and nurturing touch. All participants are always at choice to modify the interactions so that they are comfortable with them, or simply to witness.
---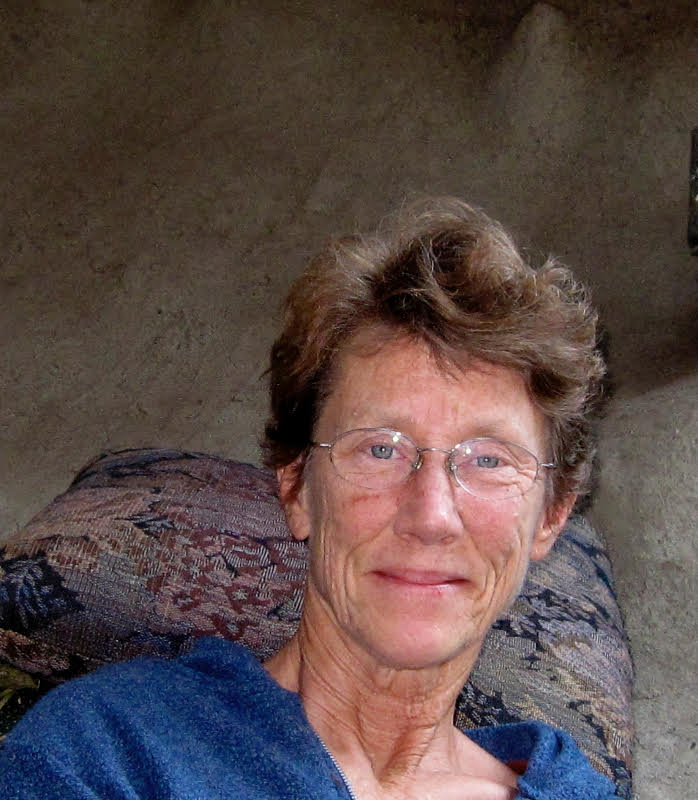 Carolyn Stuart ♥ Contact Improvization Jam
1st Saturday evening
Contact Improvisation Jam
An introduction to Contact Improvisation as a movement practice of immediate and life-long belonging and freedom. It is a practice of loving what is and what else is possible. Included will be an overview of options for self-responsibility and mutual care. Blindfolds will be available to experiment with.
https://contactgames.wordpress.com/writing/7-options/
Daily Contact Improvisation research sessions
Opportunities to deepen in the power of Contact Improvisation will be available daily at locations to be announced. Bring your questions and curiosity to connect and explore in small groups.
Carolyn Stuart
Carolyn Stuart has been in Contact Improvisation since 1984 with research spanning 17 countries, hundreds of projects, and diverse populations. Her primary teachers have been curiosity, the blindfold, and the thread of investigation with Patrick Gracewood called the Touchmonkey version of Contact Improvisation. She's found Contact Improvisation holds a key to mutual well-being. Imagining it offers us a paradigm to live by, her focus is to distill the vastness of possibility to the simplest of terms, so that anyone can dance their way to inter-being that cares for us all! Currently, she bases in Portland, OR at Gracewood Studio.
https://contactgames.wordpress.com/classes-jams/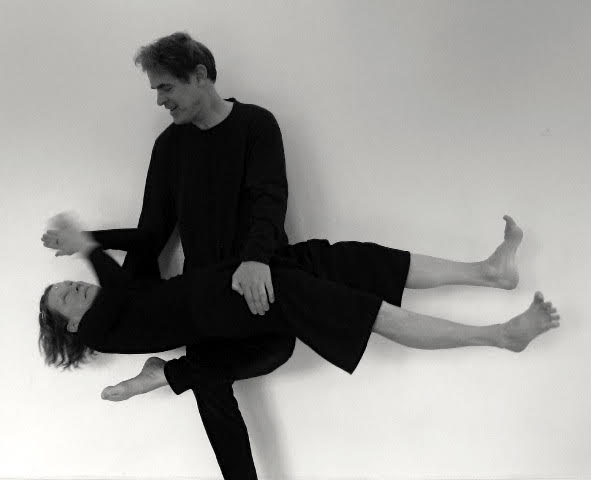 ---
♥ Going Deeper Daily Practice ♥
Sunday through Thursday mornings
How would you like to know what's really going on with the people in our community? What could you share that would help you feel more connected and more authentic? "Going Deeper" is about skillful transparency that brings us closer as a community by co-creating a container for self-revelation and compassionate listening, building trust one relationship at a time. Very often it's the things we don't say that keep us from creating deep intimacy; that inhibits new connections from blossoming into friendships. We think we're being kind by not saying what's really going on for us — it's so much easier to say nothing than to take a risk. But those "unsaids" can fester and create distance, and powerful cultural norms help keep that pattern in place. Let's strengthen our power as cultural creators of summer camp! Join us in our daily practice and let's make it a habit to share difficult truths, intimate appreciations, and vulnerable parts of ourselves as we go about our day. Consider the possibility that we have no idea who our closest friends could be once we start sharing at this level.
Facilitated by Roberto Rodriguez, Marta Gradilone Rodriguez, Debby Sugarman
---
Julia Neuenhausen ♥ Our Guest Artist for Summer camp West
Pictured with Shoshannah Crow
Julia will be creating Altars around our site and be one of the main guides for the Oil Dance
Oil Dance
Wednesday afternoon
Julia Neuenhausen studied painting, film and performance at the Academy of fine Arts, HBK-Braunschweig. She left Braunschweig in 1991 and moved for a year's scholarship to San Francisco. Since 1992 she has been living and working in Berlin. From 1995 to 2000 she was a docent at HBK-Braunschweig. For the last 15 years she has traveled and worked in different countries, with the aim to study what the natures of other places are, the patterns, the signs, the systems of what she sees and what she experienced. In those countries she gave experimental workshops of field research. Her aim was to refine the perception, to collect invisible information, signs, and icons to explore a meta-level of the individual perception. Her work is based on the exploration of the semiotics of everyday life.
Karly Loveling ♥
Singing
Thursday afternoon
Karly Loveling uses community singing to honor the power we get to experience when we each share our voices and listen deeply to each other. She's a graduate of the Community Choir Leadership Training who brings songs year round to community in Eugene, Oregon through Singing Heart, an all ages singing group, and the Hummingbirds Girls Choir. She leads songs at Singing Alive, Song Village, and other community gatherings where people are ready to reclaim community singing as a birth rite. Laurence Cole describes her as "devotedly devotional in joy and celebration... the embodiment of enthusiasm and authenticity." She'll be bringing her whole heart and body to lead the Summer Camp Insta-Choir, something you are already a treasured part of even if you think you can't sing.
http://www.singingheartchoir.com/
Abigail and Pax ♥ Celebrating Failure
Celebrating Failure: A guide to daring politics
Friday morning
What are the stories that we must tell to catalyze personal and collective transformation? How can we navigate a new and radical relationship paradigm that enriches and nourishes us instead of causing undue suffering? In the political sphere, we are unsatisfied with business as usual and crave a system which is less oppressive and more fair. In the personal sphere, we are trying to break years of conditioning around jealousy, possession, negative self messaging and more. If we are honest then we must admit that some of the stuff we are trying is quite daring. One good way to be daring, is to try to do things that have never been done before, recognizing that because many of these are long shots there is quite some chance we will fail. We need to get good at failing. We need to learn how to be graceful in heartbreak, to pivot nimbly in the face of loss and disappointment. Part of success in failure is understanding how we can be supported by others and ourselves. Instead of shying from our mistakes and missteps, looking at them directly and inviting them in as our teachers and when possible we will look for keys and safety nets which make this type of behavior less difficult and scary. Utilizing a variety of interactive educational models including but not limited to Playback Theatre, Theatre of the Oppressed, Appreciative Inquiry and Transparency Tools we will explore both personal and political transformation. Together we will claim our individual gifts, navigate our interpersonal edges and clarify our relationship with both our intimates and the larger worlda
Abigail Leeder is the director of Experiential Education and Prevention Initiatives at the University of Oregon. In this role she directs the Sexual Wellness Advocacy Team, a peer education troupe that uses theatre to engage students about healthy sexual relationships and prevent sexual assault, and Rehearsals for Life, a graduate-student theatre ensemble that addresses issues of equity and inclusion on campus and beyond. She is trained as a drama therapist and has published articles on her clinical work with incarcerated women and on applied theatre as a tool for personal growth and empowerment for women. She presents and consults nationally on interactive theatre as a tool for prevention initiatives on college campuses.
Paxus Calta is an amateur funologist and radical memeticist. Convinced we can figure out our problems if we can just figure out the right questions to ask ourselves, Calta wanders, telling stories, hustling memes and giving odd workshops. Calta splits his time unevenly between two income sharing communities: Twin Oaks and Cambia and start up efforts of new communities up the east coast.
---
Stepping Deeper into the Unknown ♥
Stepping Deeper
Sunday evening, August 5th through Thursday, August 9th
Campers are invited to stay for an opportunity to go even deeper into the unknown- rooted in the field of love we just created and dreaming into what wants to emerge.
In this experimental journey, we will gather each morning to sense the collective field. Guided by select space-holders, we will co-create art, collaborative projects, transformational processes, and whatever else seems profound and possible. We will consciously call in deepening into the realms of self, community, and the wider world.
This session of camp will be available only to campers who have attended the previous week.
Children at Summer Camp
We welcome children at camp and ask that all our campers work with us to create a "Kids" Camp environment where young children and teens thrive. If you are so inclined, there will be ample opportunities to connect meaningfully and creatively with our young people this year. Let us know when you register if you are interested in helping!
Compassion Cadre
Summer Camp is a powerfully transformative experience for many people. Often we find our buttons get pushed, our self-limiting habits are upended, and our stories about who are and who we can be in the world are challenged. Our ideal is to create a community which offers compassion and support for all campers, especially those who are feeling disconnected, unheard, or simply overwhelmed by their camp experience.
One of the ways to realize this aim is through the Compassion Cadre Team. This year we will have a team of designated Compassion Cadre volunteers offering support for the week in any of the following areas: empathy and peer counseling, mediation, group process facilitation, and bodywork.
If you would like to be a part of the Compassion Cadre Team this summer, please mention this and your experience/training on your registration application. An organizer will follow up with you.
Other Camp Events
♥ Getting Acquainted / 7 Minute Connections ♥
In this popular camp event, campers get an opportunity for several spontaneous connections of only 7 minutes duration. This event can promote higher levels of transparency, and the spontaneous nature often facilitates unexpected connections.
♥ Aphrodite's Temple ♥
Aphrodite's Temple is a place for campers to experience the dimensions of sacred sexuality and sexual healing. As in previous years, we'll convert the building on the upper part of the property into a sacred and safe play space for adults who wish to explore healing, intimate touch and the joys of sharing love & pleasure.
♥ ZEGG Forum ♥
The Forum is a group process developed at the German community ZEGG to provide a stage to express your true motivations, deep feelings, ideas and emotions. The Forum helps facilitate transparency, sharing and clarifying unsolved situations of daily life, and it can be a catalyst for one's own personal growth. More info about ZEGG forum may be found here.
♥ Camper Offerings - Open Space - Open Sessions ♥
Join in as the entire camp explores Open Space principles to self-organize for a day of concurrent events, inspired by your own passions and interests. These Open Sessions events are an opportunity for campers to convene dialogue groups on topics they've been wanting to explore, or create group massages, or do a music jam together. If a group doesn't feel fulfilling, participants are encouraged to move to a new one, honoring their instincts and natural enthusiasm. Bring your ideas and inspiration! Note: Not every camp will have a formal day for Open Sessions, However, there will be times in the schedule where self-organized, camper led offerings can be shared.
♥ Cabaret Show ♥
Here's your chance to show us your special talent. An evening of family fun with music, poetry, singing, stories, dance, skits, and more. Created by all of us!
♥ Lighter Side - as the mood strikes us! ♥
Participants create and perform skits to illustrate humorous events that they have observed or experienced at camp.
♥ Closing Circles ♥
Honoring the experience of the past ten days, we will connect, reflect, and bid farewell to this incarnation of our community.